Our team is seeking key delivery partners to help scale up our service Push to Talk to help tackle loneliness, social isolation and poor mental health during the Coronavirus outbreak.
Push to Talk was originally designed to connect people in communities who might find it hard to socialise, such as unpaid family carers and the elderly. Now these communities, and many more, are facing unprecedented levels of loneliness and isolation. They have almost entirely lost the ability to get in contact with loved ones, making it much harder for them to stay happy and in good health.
Our Managing Director, Jen Fenner, had this to say about the project;
"Nobody could have predicted Covid-19 and the UK-wide lockdown that has left millions of vulnerable people isolated and lonely. We feel that Push to Talk could make a huge difference to people's lives everywhere."
What is Push to Talk?
Push to Talk was first developed in 2014 as part of a Health and Social Care hack-day arranged for Liverpool City Council. One of the themes was social isolation and loneliness in the elderly population.
Push to Talk has been through various iterations and even went on to win a small Innovate UK grant to conduct a small trial. In 2018, Push to Talk was identified as a use case that could be adapted to suit the Liverpool Health and Social Care 5G Testbed. The purpose of the testbed was to look at how 5G can solve some of the problems facing Health and Social Care and could the use of newly available technology help. The testbed area was Kensington and Fairfield. This area was chosen as it has the lowest rate of connectivity in the city and is one of the most deprived. Many people in the area did not have broadband and Push to Talk provided a vital communication outlet.
What technology goes into Push to Talk?
Push to Talk was then redeveloped to utilise a new technology called LoRaWAN, which stands for Long Range Wide Area Network. LoRaWAN is a network that consists of gateways mounted on buildings, they can receive a small amount of data over a long range radio signal from devices up to 2km away. This technology allows for small amounts of data to be sent from a device to the internet without Bluetooth, mobile data, Wi-Fi or broadband.
How does Push to Talk work?
The device is a similar size to a small alarm clock. It is ergonomically designed so that people with dexterity issues do not face a barrier to using the service.
Push to Talk is very simple to use, whether it is the button or the app, it works the same way. When a person is ready to talk to someone, they press their button; then they will get a phone call that connects them to someone else who also wants to talk, and has also just pressed their button. The people are matched randomly so this gives them each the opportunity to talk to many different people, but to know that they are talking with someone who they have something in common with.
How much would it cost someone to use Push to Talk in their home?
Push to Talk is free to users, it is designed as a referral service so that local authorities and charities can refer people they think will benefit from it. To have access to the service, people just need a working phone line. Alongside the device, we have developed a smartphone app. This is how local authorities and charities can refer people to Push to Talk.
What support are we looking for?
To make Push to Talk available at a national-level, DefProc is looking for a manufacturer that can produce enough devices to cover those that have been identified as requiring shielding. DefProc can produce around 40 buttons a week, and Liverpool has an estimated 50,000 vulnerable people who are shielding.
Managing Director Jen Fenner had this to say;
"We know Push to Talk is helping a small number of people but we know the technology could be adapted to help literally millions of people left isolated by Covid-19. What we are looking for is a manufacturer that can produce enough to cover those that have been identified as requiring 'shielding'. The device is not designed as a social network, where anyone might join, but a closed network of people who are most vulnerable during this time."
If you, or a company you know, are able to help bring this project to life please get in touch with our team on contact@defproc.co.uk. 
Summary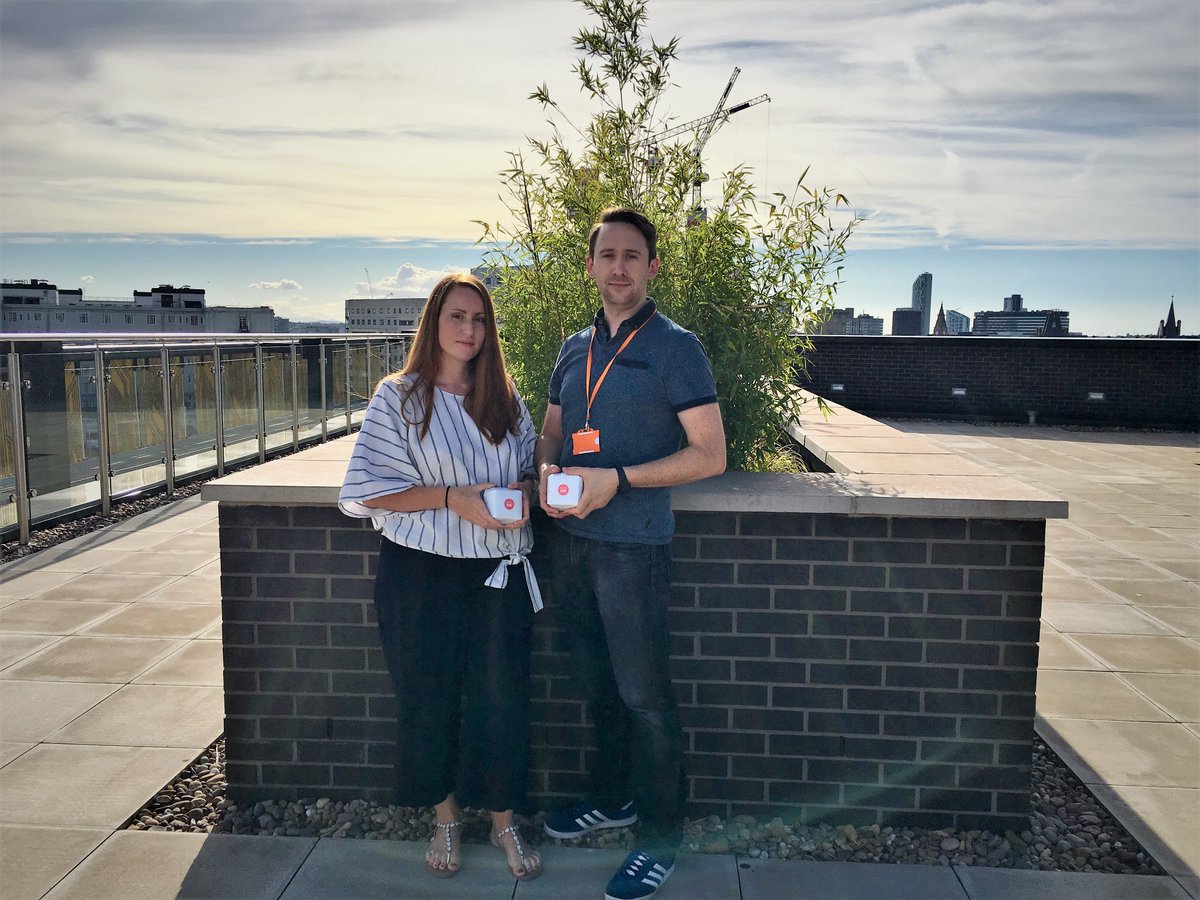 Article Name
Help us tackle loneliness during the Coronavirus outbreak
Description
We're seeking support from manufacturers to help bring our innovative device, Push to Talk, to the masses during Coronavirus. Find out how you can help.
Author
Publisher Name
Publisher Logo