This month saw Liverpool welcoming people from all over the world for the Eurovision Song Contest. As we showcased our ability to make Liverpool the place to be, our MD Jen Fenner has been reflecting on some of the fantastic events she has attended that highlight the talent our wonderful city has to offer in the world of science, technology and innovation.
23rd March – Dragon's Den at the University of Liverpool
As a member of the University of Liverpool Advisory Board for Electrical Engineering, Jen is involved with Dragon's Den events for Master's students. For their assessment, students participate in group projects where they create a product and pitch it to industry experts. Their pitch covers areas like marketing, target audience and where they see their product fitting within the industry. As one of the "dragons", Jen's role is to delve further into questions about the intended users, manufacturing and sustainability.
These events are a fantastic opportunity for students to meet industry experts and experience the realities of a business pitch. At the end of their pitches, all the students receive feedback on their presentation and a grade contributing towards their final assessment. As well as benefitting the students, it is also a chance for industry leaders like Jen to meet the next generation of innovators and discover how they're putting their knowledge to use.
27th April – Insider Media Liverpool City Region Manufacturing Forum
After the Changemakers Live Conference in March, the Insider Breakfast LCR Manufacturing Forum in April became Jen's next panel event. Alongside Jen, speaking at the panel was Neil Smith (Algeos), David Millar (Heaps and Partners), Ian Marshall (Made Smarter), Richard Ellis (ATG Access) and Madina Barker (CNC Robotics). The event sought to demonstrate how manufacturers can gain the digital tools, innovation and skills to reach the next level. The Liverpool City Region has seized the opportunities emerging with the fourth industrial revolution, establishing LCR 4.0 and creating a manufacturing landscape shaping the industry of tomorrow.
Speaking on the second panel with Richard Ellis and Neil Smith, Jen discussed DefProc's role as an innovation partner:
"Companies that we have worked with find it quite difficult to find an expert design engineer, and some companies have the challenge of finding a research and development team. When they have their day-to-day business, it's tricky to use staff members to do that research, innovation and development alongside their roles, especially if the budget is unavailable. DefProc can fit in with the processes they already have in place, but we can work much more quickly to turn an innovation project around in 12 or 18 months. It would take significantly longer if it's all done in-house, whereas we can focus on that specific project."
You can watch the entire stream on the Insider Media event page, where Jen also discusses DefProc's adaptability and our work with universities.
10th May – Baltic Ventures Launch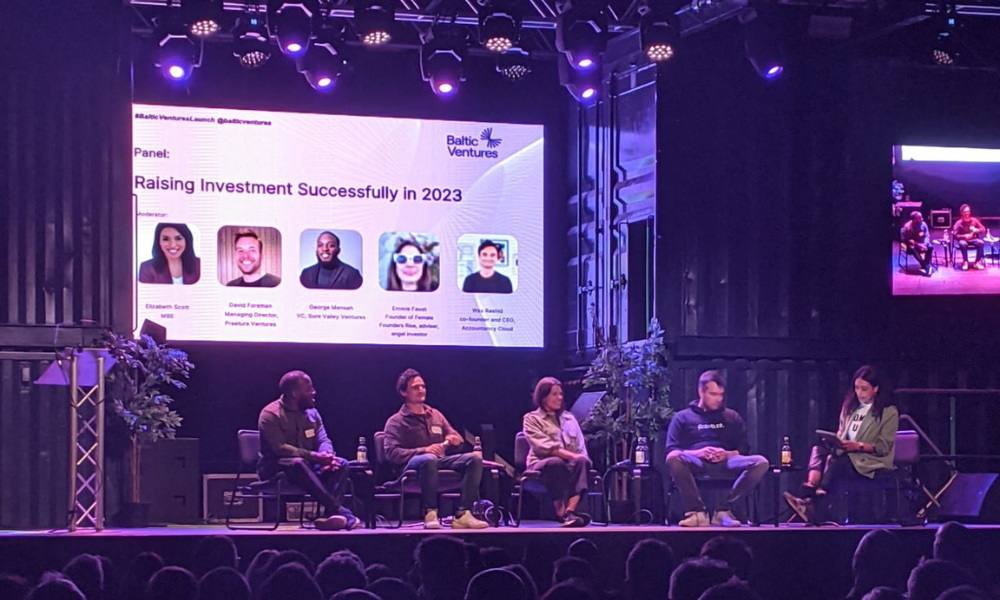 Jen also attended the highly anticipated launch party of Baltic Ventures. Baltic Ventures is a not-for-profit company that aims to build a flagship early-stage tech accelerator in the Liverpool City Region. Addressing the imbalance between emerging technology companies based in London versus the North West will allow founders to accelerate their growth and potential.
The launch event was packed with innovators, creators and business leaders. There was genuine excitement about their five-year program and the buzz it will bring to the city region. An inspiring panel of speakers offered practical advice on where to start for raising investment, while also covering some of the common pitfalls.
Here are three takeaways from the event:
No matter how hard you try, an investor will only invest if your business meets their criteria… and no, they won't make an exception.

Do your research on what you want from your investor. Are going to be in it with you during those hard times?

Liverpool City Region Combined Authority

is there to facilitate pioneering programs that create incredible opportunities for everyone.
Digital Leaders Week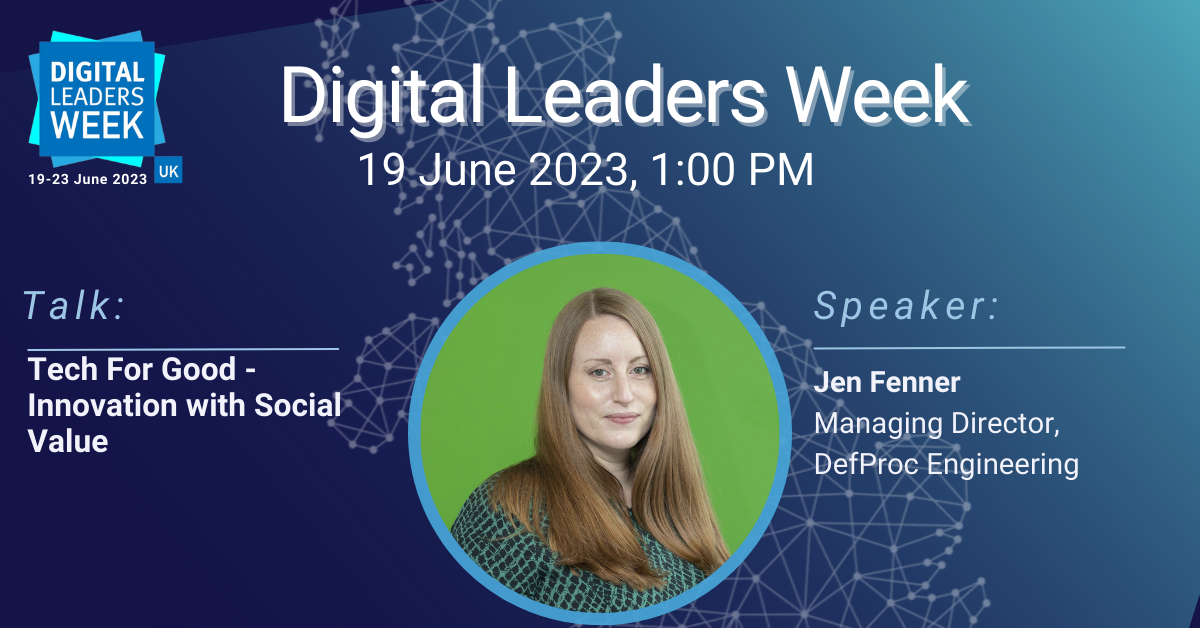 On Monday 19th June at 1 PM, Jen will be hosting an online talk for Digital Leaders Week UK. This week-long event is a programme of free talks, conferences and workshops. You can access knowledge, networking and skills to help eliminate the issues holding back digital transformation in the UK. Jen will share how DefProc combines innovation with social value to create tech for good projects and services. On top of this, she will also explore how different tech for good can look across various sectors. Sign up for this free talk.