You might remember from the other week that I had designed and cut some perspex brackets as an mounting for a piece of art for an exhibition. The show is now up and open as one of the independent exhibitions that are part of the Liverpool Biennial. If you were wondering how the parts I showed looked like, here's a few images of it mounted: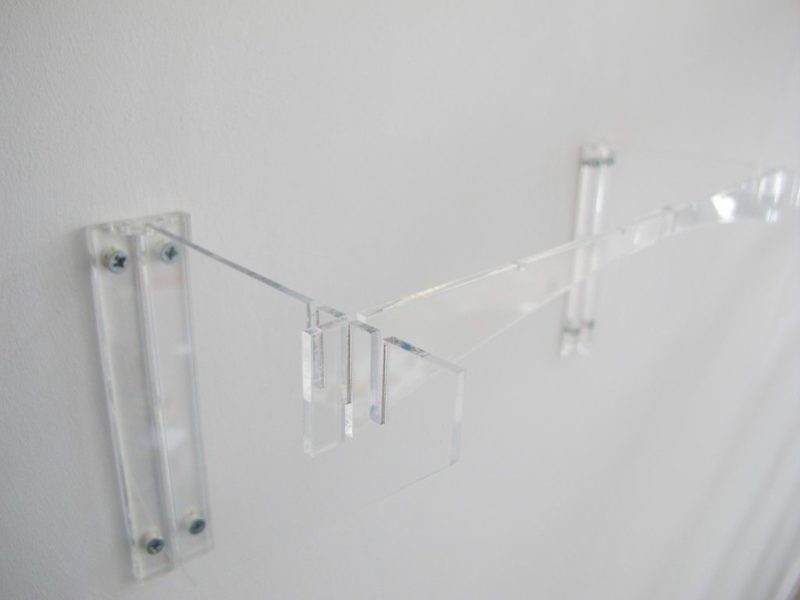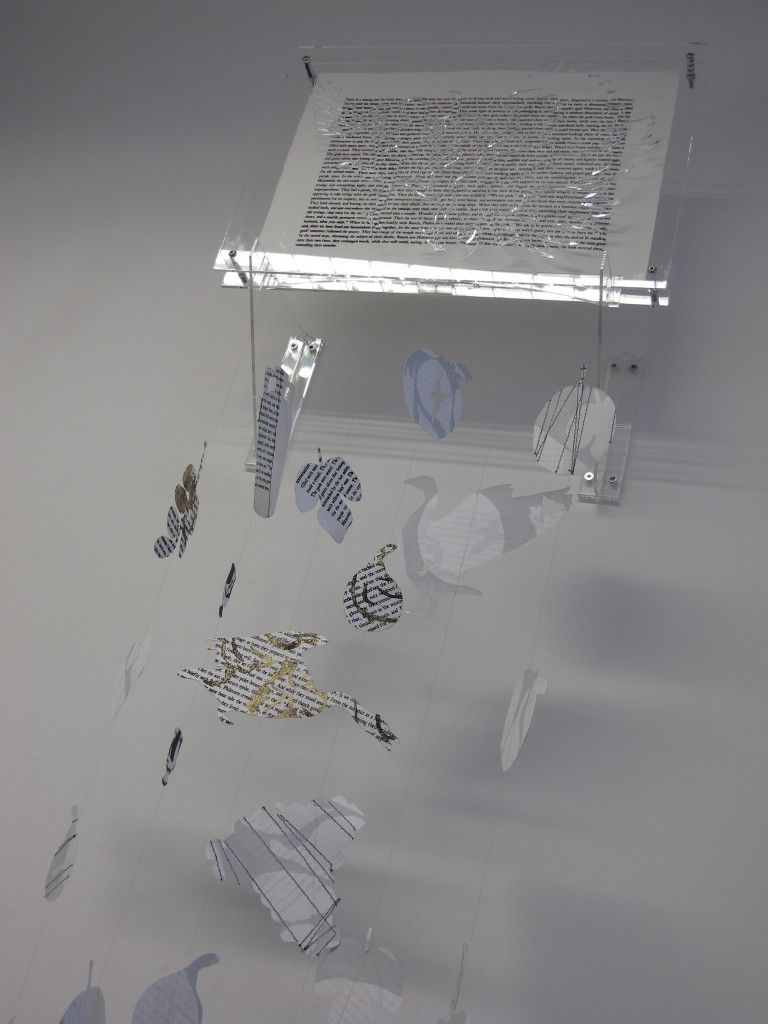 In addition to the brackets, a central bridge supports the hanging parts of the artwork and the laser-cut perspex and print is held in place by gravity.
The artwork, titled "Xenia" is based upon the story of "Baucis and Philmon", part of the Re-view Textile group's exhibition around the theme of Hospitality.
The exhibition is open until 12th October 2012, Monday to Saturday, 10am-4pm,
Baltic Creative,
Creative Campus,
46D Jamacia Street,
Liverpool,
UK