The client
Modern Designers is a creative agency based in Manchester. They pride themselves on providing bespoke design solutions for clients from BBC to Matalan and many more. They commissioned us to build an interactive exhibit for a new exhibition opening in Port Sunlight Lyceum Centre. The exhibit is funded by Unilever and partners.
The challenge 
Modern Designers were commissioned to create an exhibition about the history of Soap Making. They wanted it to be as fun and interactive as possible. Their client had asked if there was a way that they could show the original 3-step process for making soap. The installation needed to clearly show this process, be of high quality and robust as it will be in use for the next 5 years.
The response
We thrive on creative projects like this; they are a real challenge both technically and artistically. We love bringing an idea to life and seeing it live and breathe in the real world. To make Modern Designer's idea viable we worked through some key stages on the project:
CAD drawing & sketching:

First, we provided a sketch of how to tackle the problem, what materials we would use and what the interactive elements would be. The project began with computer-aided design (CAD) work so the exact design, specification and size could be agreed before any building started. When working with other partners, it is critical that everyone knows how their work will interact with the rest before either starts manufacturing.

Building custom parts fit for install:

The build was complex and required multiple bespoke parts to be created for both the structure and interactive elements. Working collaboratively with exhibition builders Arciform, we calibrated the exact sizes and shapes the parts needed to mount to. Working alongside our creative and exhibition partners, we created a set of three interactives that would clearly show the different processes involved in making soap.

Feedback and iteration:

Communication is key on any project to ensure ideas are brought to life in a way fitting to the budget, ambitions of the project and the skills of the project team. Throughout our process with Modern Designers we were in constant communication ensuring their idea was represented in the best light and that their client would love the end result. 
CAD drawings bringing the idea to life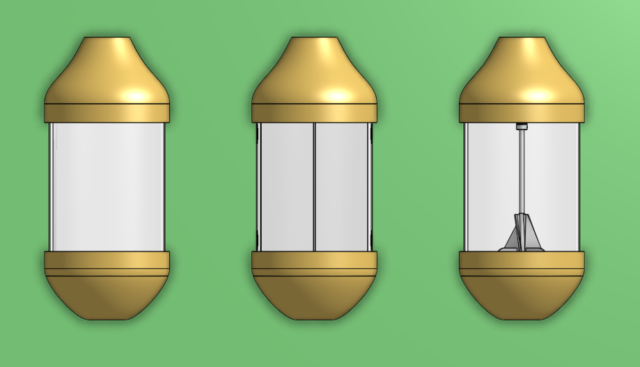 The exhibition live and in action
Services
CAD

Bespoke 3D printing

Laser Cutting

Microcontrollers

Firmware

Electronics design and build

Physical interaction design

On-site installation